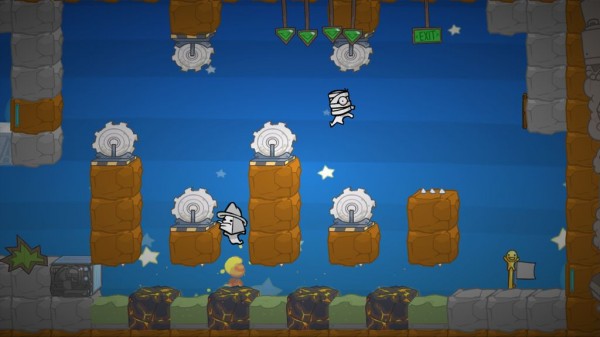 So obviously you've heard of the new game from The Behemoth called BattleBlock Theater, if you haven't educate yourself. Well, now that we're all sure you know about BattleBlock Theater, it seems this Thursday will be the day perfect day for players to explore the Multiplayer Arena mode of the game. Why you ask? Because that's when The Behemoth themselves will be going at it against all the rest of the world.
Hmm, thinking about it, perhaps players should get started right away on the multiplayer, so they can be a little more experienced when having to face down the likes of The Behemoth. Interested in watching or questioning the devs over playing against them? Well fine, but that doesn't mean you have to miss out on the festivities, as the devs will also be hosting a live stream of the event on their Twitch TV Channel where players can ask and comment away.
So be sure to secure the date, as Thursday The Behemoth will be going fist to face in BattleBlock Theater against everyone they meet from 3:30 until 4:30 PST. Cycling between three devs playing and chatting amongst six other devs, it is sure to be a grand affair.