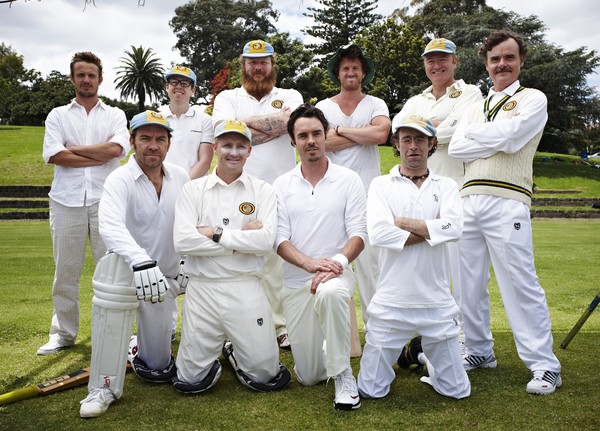 Aussie cricket comedy Save Your Legs distributed by Madman Films is finally coming to the small screen. Managing to muster together Brendan Cowell, Stephen Curry and Damon Gameau, Save Your Legs follows a few mates to India on an amateur cricket tour.
Conflict arises when Teddy gets frustrated that his friends seem to enjoy hanging out in India rather than playing cricket. Trying to hold everyone together in the name of cricket becomes a bit too much for old Teddy as the tour continues, forcing him to redress his attitude.
A story about the tension ageing, growing up and mateship bring to people's lives, this is a quintessentially Australian film. As of July 17 you'll be able to add it to your collection on DVD ($29.95), Blu-Ray ($34.95) or Digital Download.