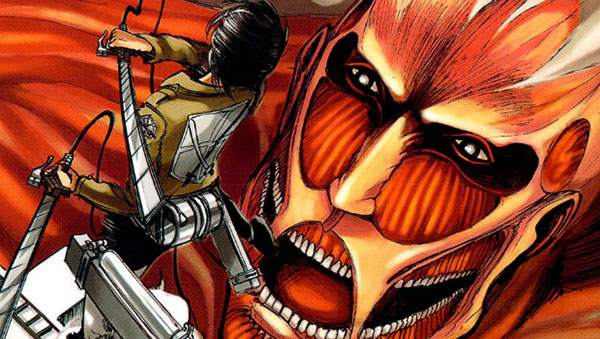 Japan's first Blu-ray/DVD volume of hit manga-turned-anime Attack on Titan will contain the progenitor of the series, a prototype manga created by Hajime Isayama when he was just 19 years old.
Announced in the June issue of Bessatsu Shounen Magazine, the one-shot manga will be 65-pages long and hasn't been revealed by the author before. The bonus manga was listed on the show's website before as "unpublished manga Volume 0". The first volume of the anime is set to release on July 17 this year for 6000 yen (BD, US$60) and 5000 yen (DVD, US$50) respectively.
The Attack on Titan manga began in Bessatsu Shounen Magazine in 2009, with Kodansha USA publishing it in North America. The currently-airing anime is being streamed by Funimation and Crunchyroll, and a live-action film has recently been confirmed.