Animal Crossing: New Leaf may not launch until June 9th, but we here at Capsule are already preparing ourselves for the Mayor position at hand. Today, a new Facebook page opened for the game for the AU and NZ regions, which will be used to keep players updated with news and events. Think of it as a reminder page – if you will for holidays and other activities that will be going on in the game.
Here is the official greeting for the page: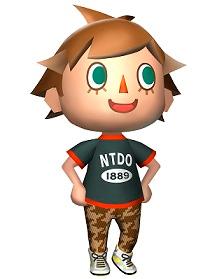 Meet Mayor Russell – the resident Mayor! He'll be sharing all sorts of fun information and hints and tips from his time spent as Mayor, helping you to utilise your mayoral powers to build projects, set ordinances and create the town of your dreams.
Seems standard, but this page could be useful. Stay tuned as our own review will be out soon enough. Until then, check out our recent coverage for all things 3DS here.