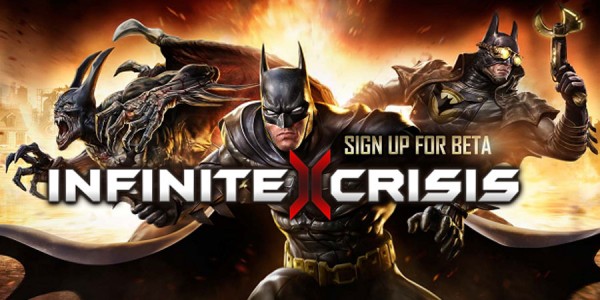 Warner Bros. Interactive Entertainment and DC Entertainment have just revealed the latest Champion to join their brand-new multiplayer online battle arena (MOBA) game Infinite Crisis – Zatanna.
Zatanna is a stage magician with true magical abilities, who makes intelligent use of a myriad of spells to aid allies or fight opponents in her crusade against mystic threats. You can check out her Champion Profile video below for gameplay footage and a breakdown of her powers.
Infinite Crisis Champion Profile: Zatanna
For those who are unfamiliar, Infinite Crisis is being developed by Turbine – the award winning studio behind the free-to-play online game The Lord of the Rings Online. It delivers a heart-pounding, competitive player vs. player experience set in the legendary DC Multiverse – a world in which many DC Comics characters have been re-imagined in startling ways (see header image).
You will be able to control these twisted incarnations of your favorite DC Comics heroes and villains, such as Nightmare Batman and Gaslight Catwoman, amongst other well-known characters like Green Lantern and The Flash. The game is scheduled for release in Spring 2013 for the PC, but you can sign up for the beta right now.