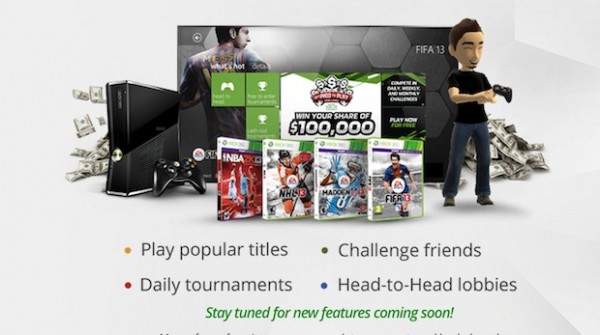 Virgin Gaming has teamed up with Microsoft Corporation team to launch Xbox Tournaments on Xbox LIVE for Gold Members. The exclusive app allows gamers to regularly browse, enter, compete in and track tournaments for their favourite games directly from the Xbox LIVE online entertainment network.
Billy Levy, president and co-founder of Virgin Gaming, stated that "Competitive online gaming is increasingly becoming an important component of the video games industry, and the Xbox Tournaments app delivers unparalleled accessibility to gamers to compete in their favourite games like never before".
Xbox Tournaments makes its debut in the US, Canada and UK with launch titles including EA SPORTS, FIFA 13 and many more. Within the coming months additional territories, titles and features will be available for Xbox LIVE Gold Members.
To celebrate the launch of the app, Virgin Gaming is hosting a $100 000 Tournament and leaderboard challenge from now until May 6th 2013 to all players for free. Don't miss out on this exciting opportunity to compete in a new era of gaming experience!
Download the app from the Xbox LIVE Marketplace now and register here.