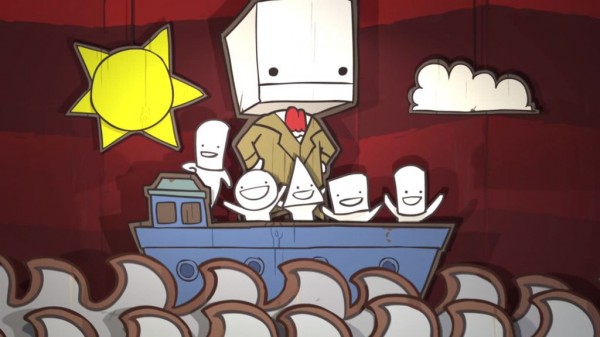 It's safe to say that The Behemoth wants BattleBlock Theater to continue to do well, what with ensuring players have more to look forward to in the coming weeks. That may be all well and good, extra player created content etc. etc., the problem some players may have telling their friends though is the indescribable story. Indescribable in the best ways possible I assure you, but indescribable none the less.
Well, this must have weighed heavily on the brows of those at The Behemoth, so with the game released they have saw fit to make a story trailer to let the game speak for itself. How does it do in capturing the magical magic of the narrator's narration? Darn skippy. Darn skippy indeed.
"But, I'm socially awkward" you say, starting conversations about games and such. Well, The Behemoth's got your back there too. While they are currently working on an official sound track, they have put together some great ringtones for your phone HERE. Then when someone calls you and people compliment your new amazing ringtone you can tell them all about BattleBlock Theater and show them the trailer embedded below. Because if there's one thing I learned today it's "friends are important".