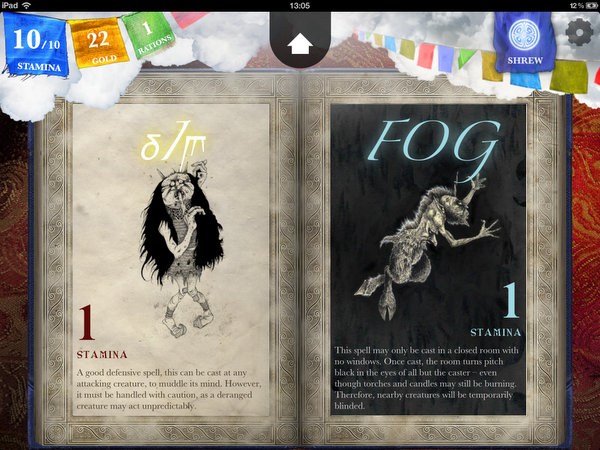 inkle is bringing the classic adventure gamebook Steve Jackson's Sorcery! to the iPad, iPhone, and iPod Touch this May. The players will take on the role of a hero on an epic journey to return the Crown of Kings. Choices made by the player will affect the story, creating a unique tale. The game is full of beautiful illustrations, including a hand drawn 3d map.
"We wanted to make something that brought the strange and wonderful world of Sorcery! to life, so we created a game that's always in flux. There are scores of locations to explore, and thousands of choices to make, and everything you do has the potential to change what happens next, right down to the words of the text. Even the combat sequences are written on the fly as you play," says Jon Ingold, inkle's creative director.
Steve Jackson's Sorcery! will be available in May on iTunes.