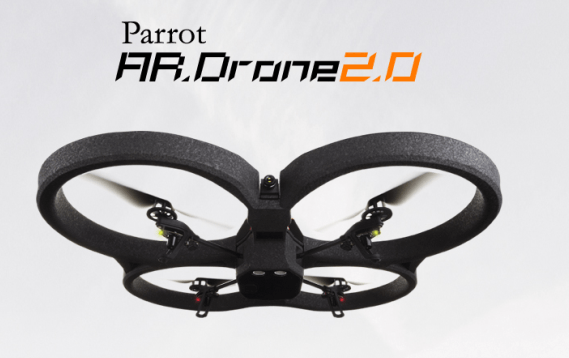 Earlier today us here at Capsule Computers were invited to a small media showcase for the company Parrot. Parrot themselves are renown for their superior offerings in car-related products, like GPS systems, but have also been dabbling in other marketplaces. It was at this media showcase that we were able to take a look into some of these products and revisit some of them from our past.
The first Parrot product I'd like us to return to is the Parrot Zik headphones. These Headphones are a pair of wireless headphones that allow users to connect to their smartphones via bluetooth and have them control their musical experiences with ease. What was particularly great about the Parrot Zik headphones was that when they were synched with your phone, you could use an App for either Android or iPhone to enhance the experience that the Zik provided. This meant that you can change the angles of the virtual speakers which in-turn affected the audio of the actual speakers, you can play with equaliser settings and you can also turn off and on active noise cancellation.
The following is an excerpt from my review, which can be read here:
Despite some minor issues and the one with sound quality, these headphones are leagues ahead of their major competitor and are superior to most headphones that I have listened to in the past. If you're someone that wants a trendy pair of wireless headphones that will make the Dre drones droll then these are the pair for you. However, if you're a hardcore audiophile and not too fussed on aesthetics, there are superior headphones out there and you probably already have a pair of them.
The next item I want to talk about is the Parrot A.R. Drone 2.0, which was also at the showcase. The A.R. Drone 2.0 is the second iteration of the Parrot A.R. Drone technology. What the A.R. Drone is, essentially, is a device that flies in the air using four propellers and is controlled via a smartphone through WiFi. The second iteration of this drone gives users the ability to see the world through the eyes of the A.R. Drone itself. Users of the device are then able to record and save these videos for later use, or for uploading to Youtube. I have to say that we had the most fun at the showcase with this gadget.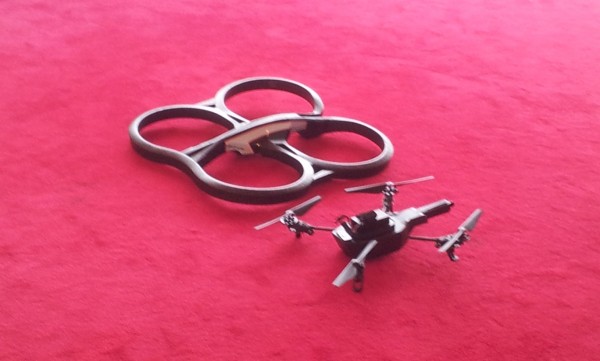 Here is an excerpt from our review, written by Kyle Moore. The review can be found here.
The AR.Drone 2.0 is hands down one of the best toys I have ever had the pleasure to play with in my life. The fact that Parrot continue to develop games so you can get the most out of this remote control wonder means you'll never get bored of the Drone. Speeding through the skies, performing backflips or barrel rolls, mapping out the best flight paths, just getting a new perspective on a familiar space – whatever your poison is, the AR.Drone 2.0 as a source of enjoyment has no limits. Oh and as an added bonus. Dogs love them.
The last items I wanted to talk about are some cool seeming car related technologies from Parrot. Now, I didn't spend too much time with these devices as they are outside of Capsule Computer's scope, but I think I've got the main points down. The devices as are called the Parrot Asteroid and they come in different flavours. The devices are called the Parrot Asteroid "Tablet", "Smart" and "Mini". Each of these devices serve as a GPS unit and centralised control device for your car. From what I could tell, they run on some variation of Android OS. Personally speaking, I can see how these devices would be useful for car owners, but I'm not one of them so I really can't be too sure how much use these would get.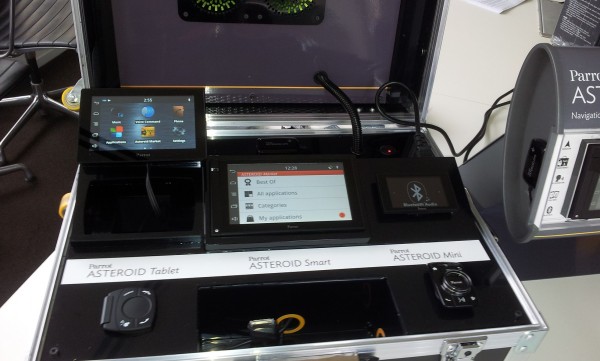 Overall, Parrot have a great offering here in Australia and consumers should be on the lookout for any of their products. Especially the AR. Drone. That thing is awesome.