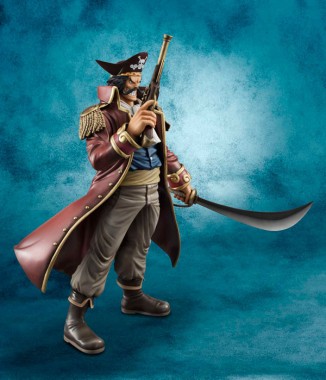 The figurine manufacturer MegaHouse has recently scheduled for release a pair of amazing and extremely detailed figures from the One Piece series. The King of Pirates; Gol D. Roger and The Man Closest to One Piece; Edward Newgate (Whitebeard) are the newest additions to the Portrait Of Pirates series.
The P.O.P NEO-DX figures are set for release some time during August but preorders are open now! Gol D. Roger stands at 25cm which will go for $70 (7,000yen) and Edward Newgate which stands at 32.5cm will go for $75 (7,500yen). This pair, much like the other P.O.P figures, are detailed like you wouldn't believe.
So go ahead and cash in your gold doubloons, avoid the gallows and wait out the next few months on the open sea in preparation for this awesome release*.
Head down to the gallery section below to see all the pictures of the two figures and afterwards just pop below that and drop us a line in our comments section.
*Capsule Computers does not approve of real-life pirate behavior.