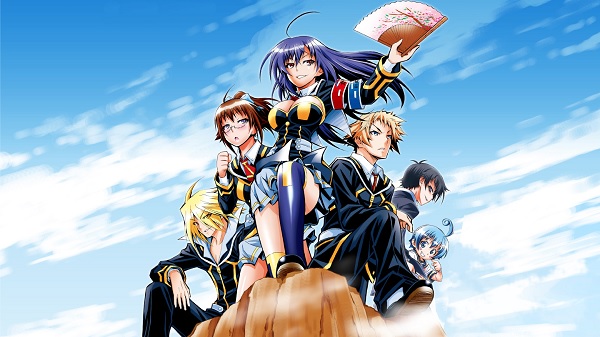 The writing has been on the wall for quite some times as fans of Medaka Box now and finally after numerous climactic events that probably could have ended the series, the Medaka Box manga will be ending in this week's issue of Weekly Shonen Jump magazine.
MangaNewsJapon spotted the announcement in the latest issue saying that it is the "grand finale" of the manga and it will be ending with a 23 page chapter. For those who haven't been following the manga, I will not spoil anything but as mentioned before, this has been coming for quite some time.
The manga itself followed the story of Kurokami Medaka, an inhumanly strong girl and head of the student council at Hakoniwa Academy. The story followed the various student council members and saw numerous over-the-top story arcs, fourth wall breaking events and even a number of genre shifts throughout its publication.