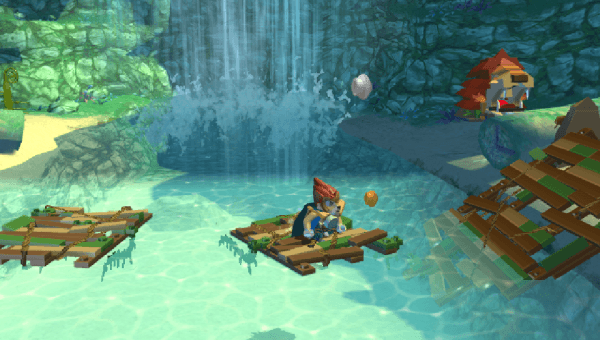 While TT Games and Warner Bros. Interactive Entertainment are still going strong with their LEGO game for this year it must have occured to them that only releasing a large set of screenshots for LEGO Legends of Chima: Laval's Journey probably isn't going to cut it. After all this will be the first LEGO game based upon an original property, rather than a license or the concept of LEGO in and of itself.
Have no fear LEGO fans, as the new trailer shows off the gameplay in action and what it shows is classic LEGO gameplay applied to an all new world. Unlockable characters, a variety of powers, and plenty to break and rebuild. The trailer also seems to show that the abilities will vary mainly based on species of animal, while main character Laval will also have special Chi powers.
Players can watch the trailer embedded to check it out for themselves before LEGO Legends of Chima: Laval's Journey releases this Summer (Winter in Australia) for Nintendo 3DS and PS Vita, or in Fall (Spring for Australia) for Nintendo DS.