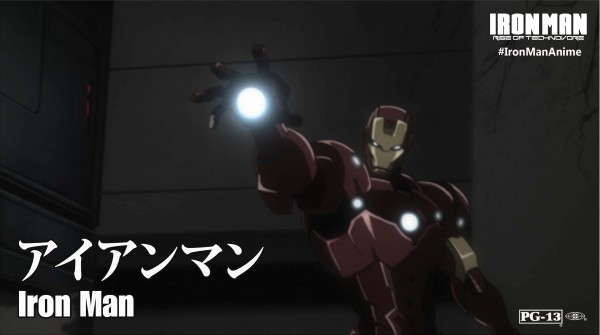 Marvel Entertainment and Sony Home Pictures Entertainment have announced that they will be releasing Iron Man: Rise of Technovore on Blu-Ray and DVD on April 16th, 2013.
The Iron Man: Rise of Technovore film is produced by anime studio Madhouse and will feature a plethora of Marvel Superheroes such as War Machine, Black Widow, Hawkeye, The Punisher and of course Iron Man.
The Blu-Ray will exclusively feature a bonus conceptual art gallery for the film, while both DVD and Blu-Ray will come with the bonus featurettes; 'Tale of Technovore' and 'S.H.I.E.L.D. Protecting the Marvel Universe'. The film is said to be available through Ultra Violet, for more information check out the official website of Ultra Violet here.
You can check out a trailer for the Iron Man: Rise of Technovore anime film below.