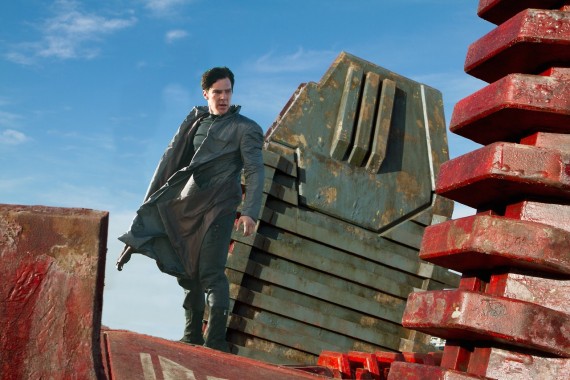 Paramount Pictures have just revealed that various artists across 6 countries are contributing to the Star Trek: Into Darkness soundtrack. Amongst them are Australians, songwriter/producer Robert Conley and vocalist Penelope Austin, who co-wrote and worked on a track called "The Dark Collide".
This is the first time a Paramount live-action film will feature lyricists, vocalists and music producers from around the world, each with their own contribution being spotlighted during the film's theatrical run in each of the artists' respective countries. Come May 9th, Aussies will be able to hear our own Conley and Austin's work during a pivotal scene with iconic Star Trek character Scotty.
The song – which Conley co-wrote with Austin – will also be found on the Star Trek: Into Darkness official soundtrack, which features Academy Award-winning composer Michael Giacchino's score. It will also be available for digital download on all major platforms around the film's release. Austin had this to say about the experience;
It is such a phenomenal opportunity that six artists around the world have been offered this opportunity. I am so excited to see and hear the results at the Premiere of Star Trek: Into Darkness at the Premiere tonight.
If you're still not pumped for the action-blockbuster, check out the latest international trailer and cinemosaic, along with our first-hand impressions of a sizeable portion of the film.