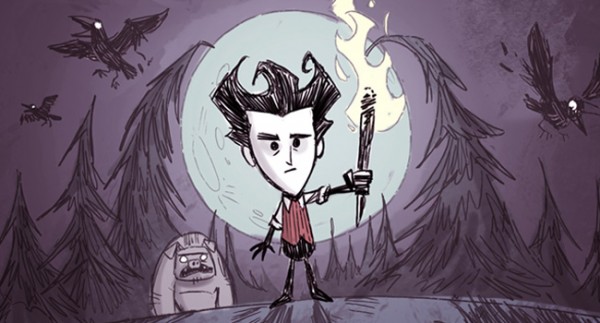 Klei Entertainment are happy to announce the release of Don't Starve! Although Klei consider it a complete game in its own right, they're not quite done updating and supporting it yet…
Klei are promising 6 months of free, post-launch content updates – although the Mark of the Ninja developers are taking a break until May 21st, the date of the next update. You can go to the official Klei Entertainment forum to read up on the specific fixes/changes that have been implemented up until this point.
They're also pleased to announce that the official Don't Starve soundtrack is now available for download. The OST contains original instrumental music composed and arranged by Vince de Vera and Jason Garner, and has 9 tracks of game music plus more presented in magnificent high-quality FLAC and MP3 formats. Also, those who pick up a copy will get new tracks as they are included in-game!
Visit www.dontstarvegame.com to learn more and purchase your copy for PC, Mac or Linux for $14.99 ($11.99 for the next hour only!…I feel like this is an infomercial!). We'll leave you with the latest development video for the game below.