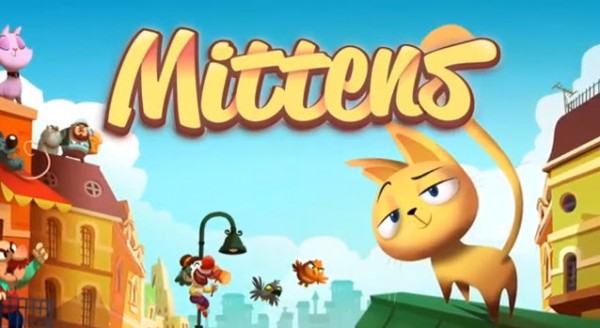 Disney Mobile Games' newest game brings physics-based puzzles with a feline twist – and no, I don't mean it coughs up a hairball and lurks around your apartment.  Mittens is a new release and the first collaboration between Disney Mobile Games and MetroGames.
In Mittens, you'll help a stray alleycat win the heart of the beautiful Mia.  Help him solve physics-based puzzles as he romps across rooftops to collect milk for Mia, all while dodging obstacles and collecting diamonds.
Features of Mittens include:
75+ stimulating physics-based puzzles
Travel through 3 level packs including Milktown, Balloonland and Mouse Cave
All-new game mechanics like bouncing on phone lines and antennae slingshots
Cutting through obstacles with the swipe of a finger
Achievement system collecting up to three diamonds in each level
Loyal friends like birds and circus monkeys to rescue players
Obstacles like angry chefs and mean deckhands
Mittens is now available for AUD $0.99 / NZD $1.29 for iPhone and iPod touch, and AUD $2.99 / NZD $3.70 for iPad.
Check out the official launch trailer for Mittens below.