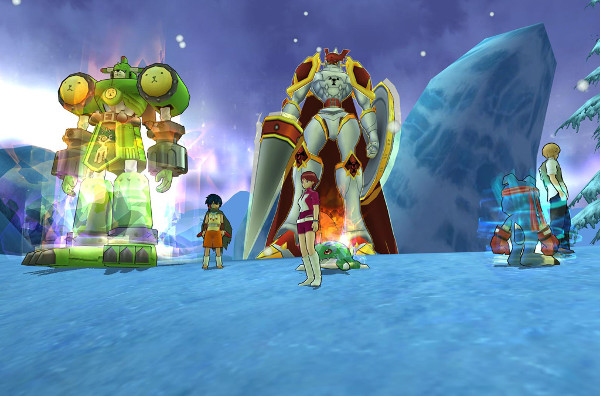 The gorgeous Digimon MMORPG 'Digimon Masters' is about to have a massive extension added for all you monster training butt-kickers. If you haven't taken a look at this game you really should even if you're not a Digimon fan, if you set aside your feelings about franchising and the like you'll find one of the better looking games waiting for you. If you're already a fan and playing then you're definitely going to want to check out this new content.
Fans of the series will recognise the new maps from seasons 1 & 2 of Digimon. The game aims to be faithful both in design and narrative to the original series to involve fans and introduce new gamers alike. While the new areas, the Village of the Beginning, Silver Lake and Silent forest may be picturesque they all come with new raid bosses to battle.
Be prepared to take on Kuqagamon, the scissor-armed virus-type, the fiery Meramon who digivolves from Candlemon and Ogremon, another virus-type with avicious Overlord Fist attack. Each one gives out some sweet, sweet loot, too. You'll have til the 7th of May to play the Guard the Fire Island questline – which will allow you to access one of several awesome rewards.
You can join here or like them on Facebook here to receive news direct.