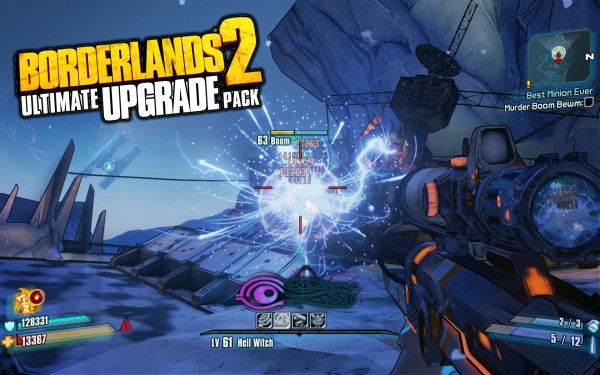 The latest DLC pack for Borderlands 2 has just been released and this time around developer Gearbox Software and publisher 2k Games have raised the level cap and added a brand new tier of weapons for players to get with the "Ultimate Vault Hunter Upgrade Pack". Those players that have the Borderlands 2 Season Pass needn't worry about cost though as the new DLC is included.
Raising the level cap from 50 to 61, players that have found themselves sitting at max level without much to do now can find a lot more with the DLC. The new pearlescent-colored weapon tier and E-Tech relics also provides Vault Hunters with much better gear for players to seek out in-game.
Worried about enemies not being able to match up? An update released alongside the DLC provides a few more options for players with or without the DLC especially the Ultimate Vault Hunter Mode, a third play mode specifically geared towards the highest level vault hunters. Other additions from the update include new items from the Black Market from more storage space to ammo upgrades, increasing the max Eridium players can hold, and bug fixes.
Those that don't have the Borderlands 2 Season Pass can get the "Ultimate Vault Hunter Upgrade Pack" for 400 MS Points for Xbox 360 or $4.99 for PC and PS3. Those with the Season Pass can download it for free, as well as expect a fourth campaign add-on by June. Players can also check out the screenshots in the gallery below to see some of the new additions of the DLC in action.