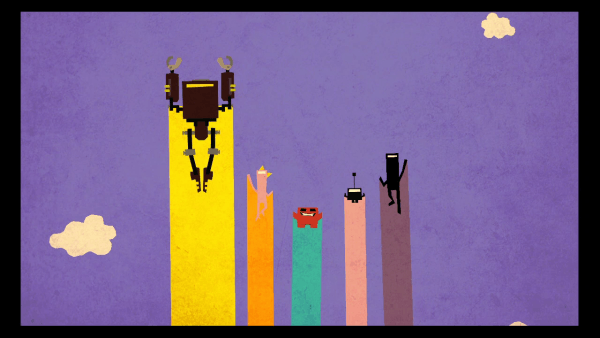 Independent video game development studio Gaijin Games released their newest game, BIT.TRIP Presents…Runner2: Future Legend of Rhythm Alien on the European Wii U eShop today. The game is a sequel to the IGF award winning BIT.TRIP RUNNER.
Players will help CommanderVideo as he tries to escape from the unknown dimension he finds himself in by running, jumping, kicking, and more to the beat of the music!
Features of Runner2 include:
New Costumes and Characters: Unlock and choose to play as eight playable characters including CommandgirlVideo, Unkle Dill, and Whetfahrt Cheesebörger.
Off-TV Play Compatibility: Fans will be able to play the game entirely on the Wii U GamePad without the use of the television screen at all.
Fantastic Environments: Jump, kick, slide, grind, and dance your way to the finish! CommanderVideo and friends have new moves that are essential to master to get through the wonderfully designed new worlds! For retro fans, there are 25 retro levels dispersed among 5 worlds.
The game is rated PEGI 3 and will be priced at EUR €11.99. You can check out their official page here. If you're wondering how good the game is, check out our review for it here.