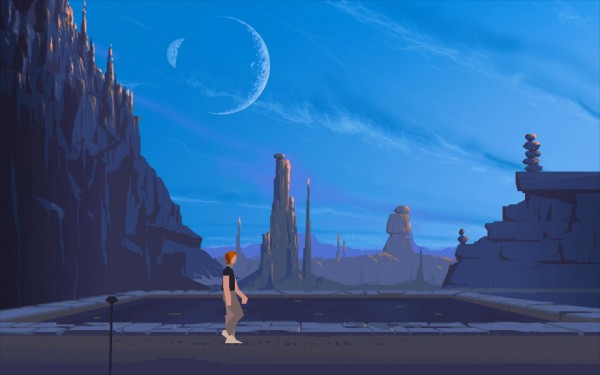 The 'Out of This World' 1991 action/adventure precursor, Another World, has finally hit Steam!
I say finally, because it was only a matter of time… the cult classic has been ported to almost a dozen different platforms since it's initial release. It has only recently been selected to be one of the few video games spotlighted at New York's Museum of Modern Art. And now, developer DotEmu and creative mind behind the original Eric Chahi bring the enhanced title to a whole new generation of gamers on the PC and Mac with this release, which has been remastered with improved graphics and audio work.
There are also 3 difficulty modes and the option to play the game as it originally appeared without the updated graphics, much like what was done with the Secret of Monkey Island remake. Another World – 20th Anniversary Edition also comes with a Development Journal and Making-of video feature that will let you discover how this edition was created.
You can purchase Another World – 20th Anniversary Edition on Steam for $9.99. ALSO has a special offer, Another World will be 99c on Google Play Android Store.  Check it out here.