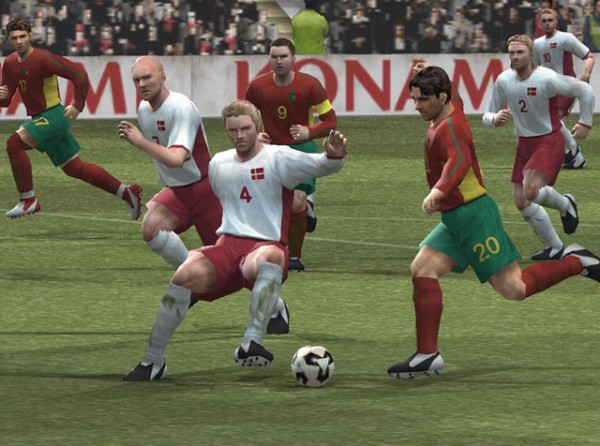 Soccer fans will have some interesting matches soon as Konami has announced a surprising addition to future installments in the Pro Evolution Soccer series. An official agreement between the developing giant and the Asian Football Confederation has lead to Asia's prestigious AFC Champions League to all forthcoming installments. This will be implemented in the form of a dedicated mode that features all of the league's 32 teams. The series has seen critical acclaim around the world and the developers believe that the move will increase its impact in Asia even more than before. They also believe that the addition will help keep them as the premiere leader of realistic soccer action.
Konami Digital Entertainment GmbH President Shinji Harano says of the deal, "The acquisition of such a high-profile license such as the AFC Champions League is integral for our ambitious plans for the Pro Evolution Soccer series… We look forward to a long and successful partnership with the Asian Football Confederation, as we look to bring the passion and skill of the AFC Champions League to vivid life."
The AFC is equally thrilled about the partnership. Dr. Hafez Al Medlej, Chaiman of the AFC Marketing Commitee has stated, "We are very excited to see the AFC Champions League integrated into the acclaimed Pro Evolution Soccer series, and foresee a long, close, and mutually beneficial partnership for us both."
If you're in the mood for more soccer action, you can check our review of the latest title in the series. More info on the AFC Champions League can be found at their official site.