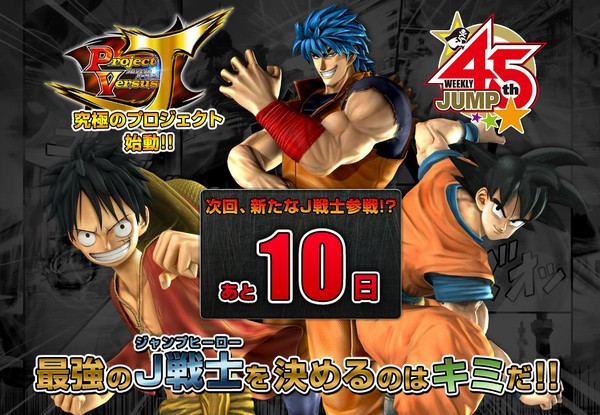 Now it's safe to say that we don't know a great deal about Project Versus J, what we do know is; it's a Namco bandai developed fighting game that pits Toriko against One Piece against Dragon Ball Z. That alone is enough to get a Shonen Jumps fan excited! We also know that it's set for the Playstation 3 and Vita. The game is made to celebrate the 45th anniversary of Shonen Jump Manga so we can expect there to be appearances, big or small, from a bunch of other Shonen Jumps favourites.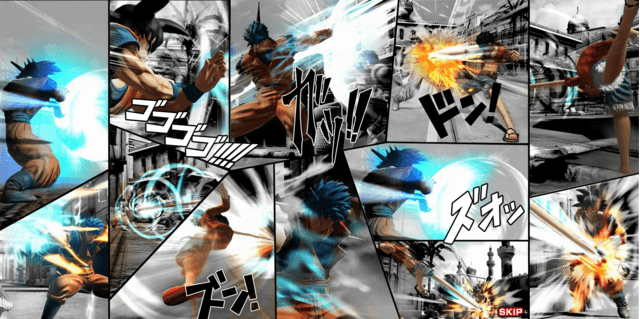 Do NOT turn away from this yet! Not even for a break because two days ago a site popped up, a Bandai-run site that teases the hell out of this! Basically the site is just a count down timer. It started at ten days but seeing as that was two days ago we're now down to eight.
It's entirely in Japanese but go and check out the site here.