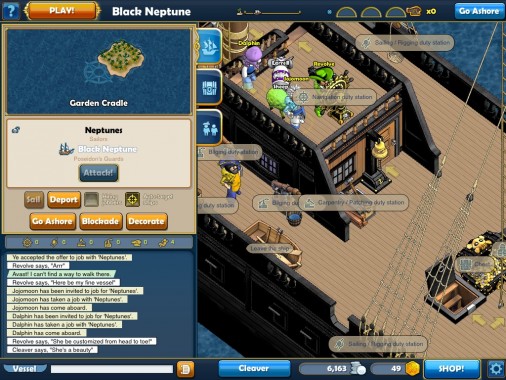 Puzzle Pirates has been a popular game on Linux, Mac, and Windows. Today, Sega of America and Sega Europe announced plans to port the free to play game to iOS and Android tablets. The game will be optimized for touch screens and will feature cross platform play.
Puzzle Pirates is a casual MMO that allows players to compete in 20 different puzzle games in both solo and multiplayer gameplay. Players will need to cooperate in real time in their adventures, each completing a different puzzle to ensure the smooth sailing of their pirate vessel. After the adventure, players can take their plunder to the market and participate in the player driven economy.
Puzzle Pirates for tablets does not have an official release date.