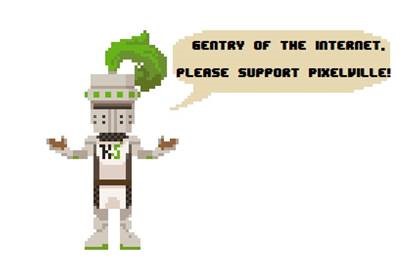 Pixelry's Kickstarter campaign started today. Evelend Games is looking to raise £23,000 to complete their game. Pixelry is about a young knight working his way up from small local jousting tournaments to the big tournament hosted by the king. Our hero seeks the princess' hand in marriage and must impress her father for his approval. the game is presented in a SNES-esque graphic.
Evelend Games are looking to improve the over all polish of the game with the money. This means better audio and visuals, deeper gameplay elements, and enhanced enemy AI. If they are able to raise more than their asking amount, they have a long list of stretch goals they would like to accomplish. Goals includes Linux, Mac, Android, and iOS ports, better character customization, new minigames, and multiplayer functionality.
Check out Pixelry's Kickstarter page here.