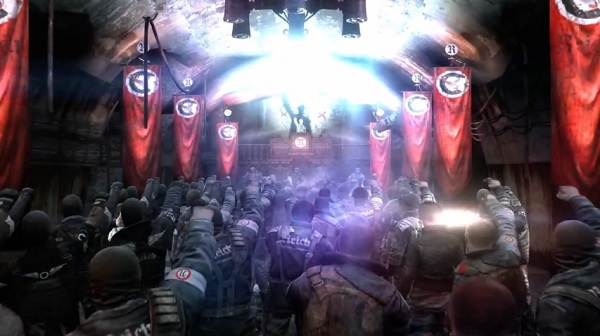 Attention: Rangers of Australia… Metro: Last Light is coming May 16th, and if you haven't pre-ordered already, now you have more incentive to do so.
Deep Silver and All Interactive Entertainment have confirmed the bonuses for pre-ordering Metro: Last Light from two of our biggest video game retailers: EB Games and JB Hi-Fi.
Pre-ordering from EB Games will net you the Ranger Mode DLC and the acclaimed Metro 2033 novel (paperback). The Ranger Mode DLC is recommended for veteran rangers only as it provides the ultimate challenge, featuring a HUD-free display for increased immersion, deadlier combat, and dramatically limited resources. On the bright side (of what little light is left in this world) owners will benefit from a unique Ranger load out, which includes an exclusive weapon; the Russian AK-SU, and will also be rewarded with 100 additional military grade rounds from the get-go. Pre-ordering from JB H-Fi gets you the Special Edition in-game RPK light machine gun and a Metro LED handheld torch. 
As mentioned, Metro: Last Light will be available nation-wide on May 16th, for Xbox 360, PS3 and PC.