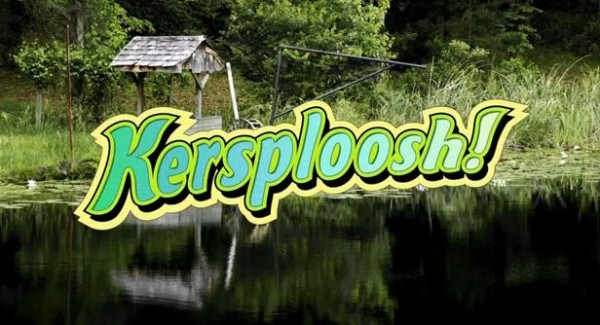 Yeah, that tagline may be a bit cheesey, but the load of games hitting the eShop are anything but. Today, the quite savory Kersploosh! has fell into the eShop, allowing players to take control of an object as it falls down a well. Yes, it's a simplistic idea, but at just $2.99, I'd say its well worth it.
Next comes the little racer by the name of ATV Wild Ride 3D, which is finally making an appearance on the digital service for just $7.99. Non-Ambassadors can get their dirty hands on Wrecking Crew as well today – which of course is priced at the usual NES listing of $4.99. $14.99 on the other hand will get you Nano Assault EX, bringing with it a ton of new features to the retail experience such as circle pad support, leaderboards, and an all-new survivor mode.
The King of Fighters '98 has also popped up on the WiiWare service, bringing with it the classic at a 900 point price-tag. As far as sales go, Sakura Samurai: Art of the Sword, which released last year – is on sale for just $4.99 while the retail version of Resident Evil Revelations has been put up for download at MSRP. Yep, quite a lot to chew on, but there is even for for those of you with low income at the moment. Pokemon Mystery Dungeon: Gates to Infinity has graced the eShop in demo form, so go get to downloading that – as the real deal hits shelves on March 24th.