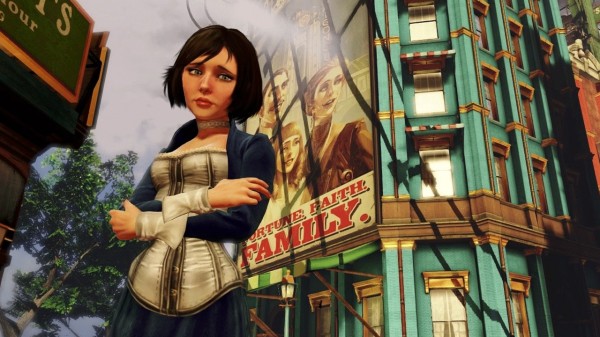 During the BAFTA Awards, Irrational Games' Ken Levine took to the stage to deliver a lengthy Q&A presentation on their upcoming game Bioshock Infinite. The title of his presentation was 'From Shodan, to Big Daddy, to Elizabeth: The Evolution of AI Companions'.
Irrational Games have now released the entirety of Ken Levine's Bioshock Infinite presentation on their official Youtube channel for the viewing pleasure of Bioshock fans. The presentation video can be seen below this article.
What do you think of Ken Levine's lengthy BAFTA presentation? Let us know your thoughts on this presentation and Bioshock Infinite in the comments section below.