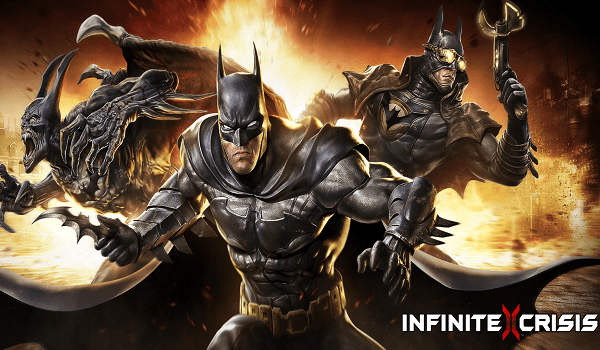 Warner Brothers Interactive Entertainment have announced an all new MOBA title to be released in Spring 2013 for the PC, and why shouldn't they? Their first ever attempt at the sub-genre was an all round success, gaining widespread critical praise and sparking off not only official tournaments but also user created ones simply because of its superbly balanced gameplay.
Infinite Crisis, although sadly only coming to the PC, looks set to bring this compelling action to players once again. Set in a cross over of the main DC Universe as well as its many, many spin-offs, this brand new game puts players in the roles of all their favourite characters (just in a totally twisted, corrupt way). Think along the lines of Nightmare Batman and Gaslight Catwoman and you'll get the idea… although seemingly average characters like The Flash and Green Lantern will also return in their more known forms.
"We are thrilled to bring Infinite Crisis, a truly competitive experience featuring the DC Comics lore and characters, to the MOBA genre," said Martin Tremblay, President, Warner Bros. Interactive Entertainment.  "Turbine is a pioneer in online gaming and combined with the amazing world of DC Comics, they are executing on a game concept that expands the MOBA genre."

"The Turbine team is very excited to reveal Infinite Crisis to the world and extend the MOBA genre with new features," said Jeffrey Steefel, Executive Producer, Turbine.  "We are utilising years of experience in the online game space to deliver innovations to the MOBA genre with a game that features fast-paced action, a major story arc, destructible environments, catastrophic events and a deep roster of iconic DC Comics characters."
Under development by the award winning team that released Lord of the Rings: Online, Turbine, Infinite Crisis looks like it might just be a great follow up to Guardians original success, which proved that Multiplayer Online Battle Arenas still appeal to a wide audience. If you'd like to sign up for the chance to play in the open beta head on over to this page and fill out the info; otherwise expect to see all your favourite heroes and villains duking it out in the DC Multiverse sometime in Spring, exclusively on the PC.
Check out the brand new announcement trailer down below.