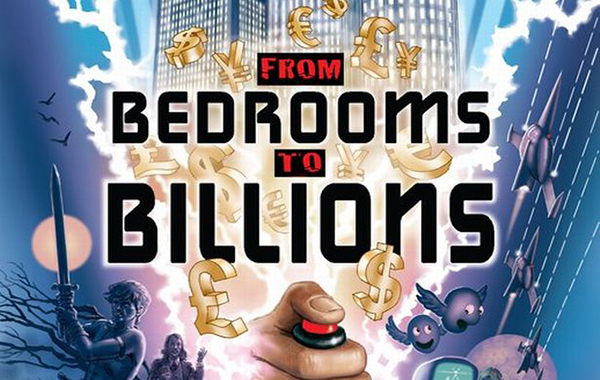 From Bedrooms to Billions is a film that tells the success story of the UK Video game industry. The film has surprised its creators by smashing through its Kickstarter goal in just five days and due to partnering with UKIE every school in the UK will be able to get a copy for free.
From Bedrooms to Billions is a two hour feature length documentary film which tells the story of the industry from 1979 to the present day and how the creativity of a small number of individuals allowed the UK to play a key role in shaping of the billion dollar video games industry which now dominates  modern entertainment along with film, TV and music.
Film makers Anthony and Nicola Caulfield hope that the film could act as an inspirational tool for children of today and show that programming and game creation is an achievable and rewarding option, detailing how a collection of, mainly children, did it themselves 30 years ago using just their imaginations, and by today's standards, very primitive equipment.
The project went live on Kickstarter on Monday 25th February and reached its funding goal of £18,000 by the 2nd March, less than 6 days later. The campaign ends on 26th April. The film makers have now decided to create a goal of £100,000 with a unique reward to every single backer of the campaign if they reach their target.
Nicola Caulfield speaks out about the films release into movie theatres later in the year by saying that "We want people to understand that this is a movie and the first place for it to be seen is at the movie theatre."
The films official website can be found here. The trailer can be seen below on their Kickstarter page.