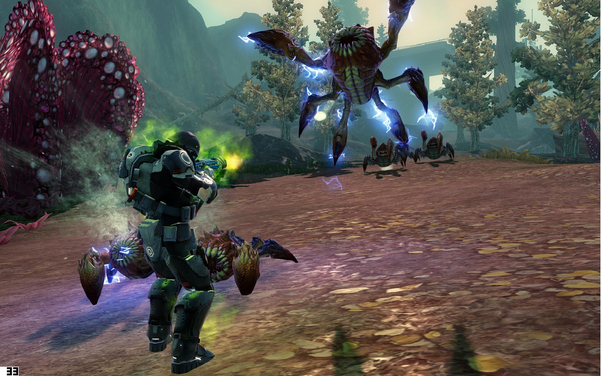 Trion Worlds, developers of the highly anticipated open world shoot Defiance, have just announced the final dates for the games beta run.  Console gamers should take note as well; while the beta was originaly for PC only, this the Xbox 360 and Playstation 3 are invited for the fun.  The game is noteworthy for its massive co-op battles in an ever evolving science fiction inspired world, which gamers can go through in fierce multiplayer combat.
The beta is scheduled to start March 22 4pm CET and to conclude on March 25 5am CET.  Other details will be included in a special invitation to be sent out next week.  Gamers included in what is being called "Advance Mission Beta 3" will have the opportunity to play as "Ark Hunters"; these genetically enhanced soldiers have a massive arsenal of human and alien weapons alike, they search the planets surface to salvage downed extraterrestrial technology and have the benefit of literally thousands of upgrade options and combinations.
The beta will be set in the Mt. Tam and Madera regions, with co-op battles being held on Angel Island and Cronkhite Bunker letting the players fully explore these areas while battling it out with friends and enemies alike.  For gamers wanting to avoid the trouble of teammates there will be an area for head to head combat as well; the Freight Yard and Observatory.  Another bonus for those planning on pre-ordering the full version thanks to a partnership with the Dodge Corporation, you will receive a red in-game version of the Dodge Challenger, as well as the bonuses announced previously.  It is the fastest vehicle in the game and beta players will be able to test it in a secret time trial.  Additional information can be found at www.defiance.com.