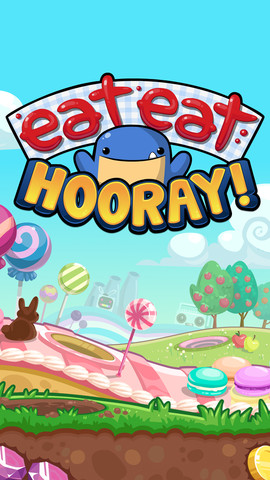 Do pictures of food make you hungry?  Do you often sit on the Food channel just to tease your salivary glands?  You should check out Eat Eat Hooray!
The Playforge, the creators behind the games such as Zombie Farm, Zombie Farm 2, and Tree World, have announced the release of Eat Eat Hooray!, available on iTunes today.
Players will help the Morps, happy creatures that enjoy building and eating, rebuild Morp City and teleport to new cities to rescue other Morp friends that were kidnapped by the mischievous dinosaur wizard Rexputin!  On top of saving compatriots, you will help the Morps discover treasure, collect prizes, and more as you work to foil dinosaur wizard Rexputin's plans!
You can check out the game on iTunes here or hit up The Playforge's website here.