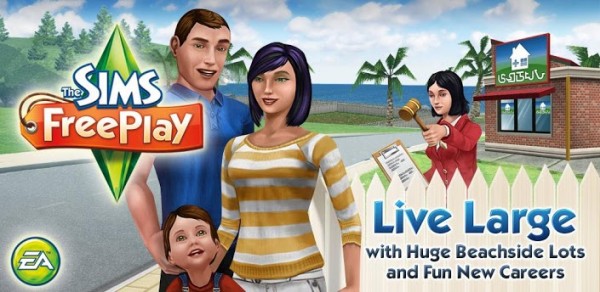 EA has announced 16 launch titles for the new Samsung Galaxy S4. The games range from free to play titles like The Simpsons: Tapped Out and Real Racing 3 to premium titles like PopCap's Plants vs. Zombies. "We're delighted to be partnered with Samsung to bring some of our fans' favorite mobile gaming titles to the Samsung Galaxy S4 in time for launch," said Glenn Roland, VP of New Platforms and OEM at Electronic Arts. "The device's higher resolution, larger screen and increased processing power will give our games an opportunity to look even more beautiful for Samsung consumers."
Scrabble for iPad received a major update yesterday. The new game has been optimized for Retina displays, improved social features, and better matchmaking features. The paid version of the game includes solo play, four player multiplayer, and the ability to play without a network connection. To celebrate the launch of the new update, the price of Scrabble for iPad has been knocked down to $0.99 until March 20th. Check it out here.
Finally, The Sims Freeplay received a major content update entitled Livin' Large. The update allows players to create more Sims, access larger lots, provide more career options for their Sims, and some gameplay tweaks to provide a more enjoyable experience. The update has been rolled out for both Android and iOS players. Check out the game on iTunes, Amazon AppStore, or Google Play.