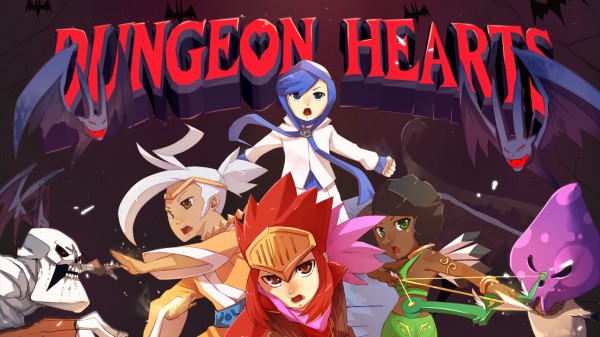 Chances are if you are on the internet and got bored you've probably played some variant of the classic match-3 puzzle game, where hint hint you have to match three things of the same to score points.  Well, indie developer Cube Roots is finally releasing their first game with publisher Devolver Digital and while it still utilizes match-3 in part of its gameplay there is a lot more going on.
Dungeon Hearts has players matching runes of the same color, but this is during battles where the attacks are impacted by the runes on the field and thusly those being matched.  This makes it less about finding the optimum way to matches runes and more about quickly and strategically making the combos that will make the most impact in the battles.
Priced at $2.99 Dungeon Hearts will be releasing onto Steam for PC and Mac March 28th, as well as the Apple App Store  for the iPad.  To see some of the gameplay in action watch the trailer embedded below, as well as check out some shots of the game in the gallery.