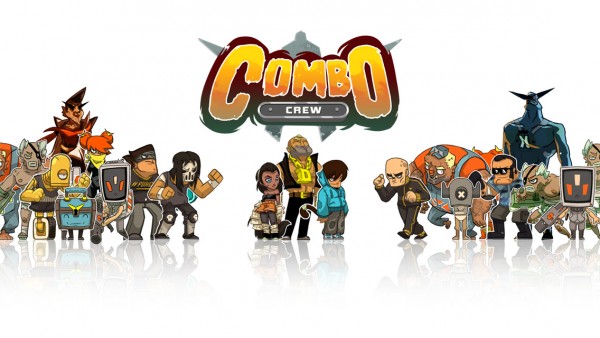 The devs at The Game Bakers, the makers behind SQUIDS and SQUIDS Wild West, have been cooking up a new game that they are finally ready to announce.  Combo Crew is a fighting game that combines touch screen controls and brawling action as three heroes face a plethora of enemies as they ascend floor after floor of tower structured gameplay.
With three heroes, players will have someone to pick up and fight on if they happen to succumb in battle, as well as including co-op so that friends can team up together in game.  What's more, it wont matter what device friends are playing on as Combo Crew is the first game of its kind to allow cross-platform asynchronous play.
The intuitive touch controls allow players to attack, counter, and utilize combo streaks unique to each fighting style, all of which players can see in action in the gameplay footage embedded below.  Combo Crew will be releasing same day to iOS and Android devices this Spring.