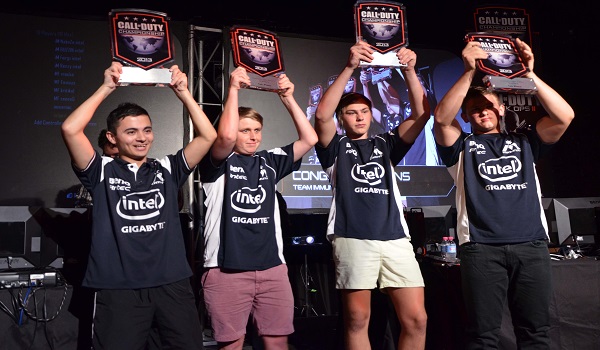 At the end of eight hours of intense gaming and fragging, two teams from the ANZ division of the Call of Duty Championship emerged victorious. Team Immunity and Mindfreak eSport have both walked out of a hail of gunfire from 32 other professional gamers to claim the two best team positions across Australia and New Zealand. Check out our previous coverage of the Championship here.
The Captain of Team Immunity, Albert Nassif said "It's a great feeling to take out the Call of Duty title in Australia, and we can't wait to go to Hollywood and play for the big bucks against the world's best".
The Senior Vice President of Activision in the Asia Pacific thought of the event as a great success, stating that such a positive reaction to the Championship from not only the gamers involved but also the public, shows how Call of Duty still has a faithful following "down-under".
"The successful launch of Call of Duty: Black Ops II last year showed the continued strength of the Call of Duty franchise locally so it's wonderful to be able to give back to the loyal community with the Call of Duty Championships".
Immunity and MindFreak eSport are now set to appear in Hollywood along with 22 other teams from across the globe to compete for the ultimate prize of a share in one million dollars. A high prize which is set to motivate any player, regardless of country. Last year the latest game in a long series, Black Ops II officially became the biggest selling entertainment product of all time, with over one billion in sales over just 15 days.
Those really are some crazy numbers Mason.