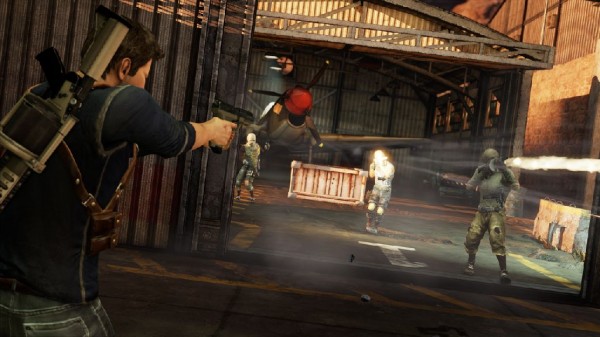 If you haven't bought Uncharted 3 and still want to try out the game's multiplayer then we have some good news for you. Today the Uncharted 3 multiplayer was released as a free download on the PlayStation Network where players can download the multiplayer only and play as many competitive matches as they want.
There are a few limitations though, namely that the level cap is 15 for free-to-play users. Though if you want to play beyond that, you can pay some dough. Leveling up to 25 will cost $4.99 while a complete level cap removal will cost $19.99. As for co-op, the Co-op arena and co-op adventures are priced at $9.99 and $11.99 respectively.
Interestingly enough, while the multiplayer certainly is a nice thing to try at it's current free-to-play model, Uncharted 3's Game of the Year edition regularly sells for under $20 brand new, so before you think about dropping almost $40 in expansion content, take a look at you're local newspaper for some sales.