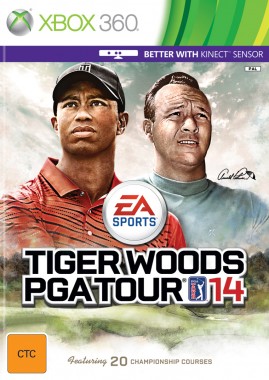 EA Sports have released some brand new screenshots for the upcoming interactive golfing experience Tiger Woods PGA Tour 14. The new screenshots feature the layout and interface of the Country Club mode of the game. Alongside these screenshots EA Sports detailed how the mode works.
The Country Club mode is essentially a way for gamers to connect socially by forming their own clubs. With Tiger Woods PGA Tour 14, players can now form clubs of 100 people instead of the comparatively smaller number of 25 from previous titles.
Also introduced with PGA Tour 14 is the Loyalty Bonus, the more members that play consecutive days of golf the greater the reward for the club, thus giving a strong sense of unity and teamwork.
On top of that there is the Country Club Tour which allows clubs to go head to head with one another. Club statistics will also be prevalent in the game, appearing frequently as they are updated.
To add even more to this incredible social platform, there are Club chats for members to converse with one another about golf and the plethora of tournaments that the club will become embroiled in.
You can check out the screenshots for the Country Club mode below. Be Sure to let us know what you think in the comments section.