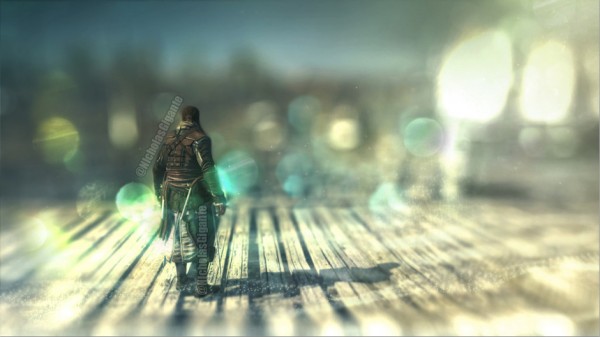 It looks like Ubisoft must have really enjoyed the whole boating aspect of Assassin's Creed III because a number of leaked images point towards the fact that the next Assassin's Creed title will focus on pirates.
The above image is a supposed screenshot that was discovered by Examiner and along with this screen the company came out with details saying that the star of the game is Edward Kenway, a Privateer and the father of Haytham Kenway from AC3. The game will be set on the Caribbean and take place on the islands of Jamaica, Cuba and even the Bahamas.
To further lend to the leak's credence, an unknown source has provided Kotaku the below poster which is set to be displayed in stores on March 4th. Rumors have been circulating that Ubisoft will be holding an Assassin's Creed event on February 27th, which happens to be tomorrow, so we should know more by then.