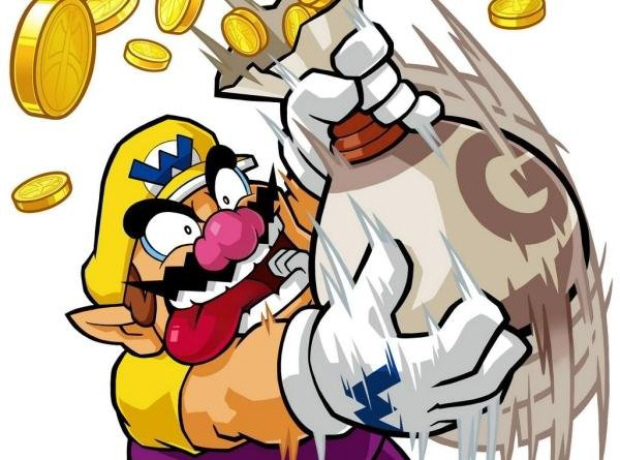 You know what makes finance fun? Absolutely nothing. It does, however, impact who makes what game, whether we can expect delays in releases and if your favourite company will survive long enough to create the follow up game you've been waiting years for. Some of the biggest players have been releasing their third quarter results over the weekend so now is the perfect time to take a look at who cleaned up and who may have to clean out come the end of financial year 2013. All numbers are in $USD unless specified.
Winners:
Nintendo: Perhaps this isn't so much as a 'win' as it is 'no longer losing so badly.' They've managed to reverse the massive loss of $530 million from the last financial year to a profit of $159 million thanks to the success of the 3DS over the Vita due to an aggressive pricing strategy. Wii U sales are good, surpassing XBOX360 and PS3 sales at the same period in their sales cycles, but have not contributed as much to their success.

Activision's digital revenues hit $1.54 billion, with overall revenues of $1.77 billion, up on their year-on-year figures of $1.41 billion. The result is that Activision has announced it will play it safe by expanding current IPs such as Diablo III and Skylanders. They also took the opportunity to slag sales of the Wii U, blaming its lacklustre uptake for quashing potential growth.
Ubisoft saw amazing profits in this quarter with sales rising 23.0%, equating to 802 million Euros. Many of their major properties were hits in 2012, including Assassin's Creed III, Far Cry 3, Rayman Jungle Run and Just Dance 4. Ubisoft is one of the few companies that revised its income upward.
Capcom had hoped Resident Evil 6 would push it into mega sales territory. Despite Resident Evil being a self-admitted flop (it did still sell 4.8 million units) the company posted net profits of 72.69 billion Yen, bringing their operating income to 9.83 billion. The success has been attributed to their ever expanding 'Digital Contents' department. Due to a Japanese market focus, Capcom noted the earthquakes significantly effected the sales of arcade games.
Take-Two netted $70.9 million income from $415.8 million in revenue. The massive success of Boarderlands 2, XCOM: Enemy Unknown and NBA 2K13 were the major factors the company outlined for their success. Digital content sales were up 244% year-on-year. They plan on continuing these results with the release of both Grand Theft Auto V and BioShock Infinite in 2013.
Gameloft dominated the mobile market, continuing its upward growth trend. Sales were up 23% compared to year-over-year sales figures, raking in 208.3 million Euros. Modern Combat 4, My Little Pony and Playmobil Pirates were lauded as the key to their success.
EA failed to monetise its market position as one of the dominant forces in gaming. Posting a net loss of $45 million this quarter, EA downwardly revised projected profits for the fiscal year to $3.7 billion. So an overall win for the year, but a tangible loss for the quarter.
Losers:
Zynga is still raking in cash posting a $311 million take in revenue, however people are leaving cash cows like like Draw Something by the millions. Despite cash flow in the hundreds of millions Zynga is still posting substantial loses and its share price remains flat. This has lead to the aggressive axing of games that don't spin cash like their flagship titles.

Square Enix reversed the trend of posting 5 billion Yen profits completely, posting a 5.7 billion Yen loss. Presently they're pinning their hopes on the Tomb Raider reboot to get them close to posting in the black, projecting profits of 3.5 billion yen. The company indicated an increasingly difficult console market was to blame for the rapid drop in profits.
Sega (as Sega Sammy Holdings) continues its downward spiral across all its gaming sectors, which includes gambling  and amusement parks. Looking directly to their 'Consumer Business' figures, which is the name for their video game division, sales of major titles like Sonic & All Stars Racing Transformed failed to breach the million mark in any one particular region. Their gaming division took a loss of $72.3 million.
Sony is suffering from continual dwindling hardware sales. This will surely be rectified when the PS4 is released but does nothing to stop Nintendo's domination of the hand held market. They have suffered a significant loss in operating income within their gamin division since last year, dropping from 33.8 billion Yen to 4.6 billion. The company is resting on its financial services division to find profits. It's not all doom and gloom for Sony, they're demonstrating signs of a recovery after a few tough years having increased revenues by 3% to 1.95 trillion Yen. This still equates to a 10.8 billion Yen loss however.
As companies continue to release Q3 results we will be able to gather a better understanding of how the gaming market will round out the 2013 financial year.