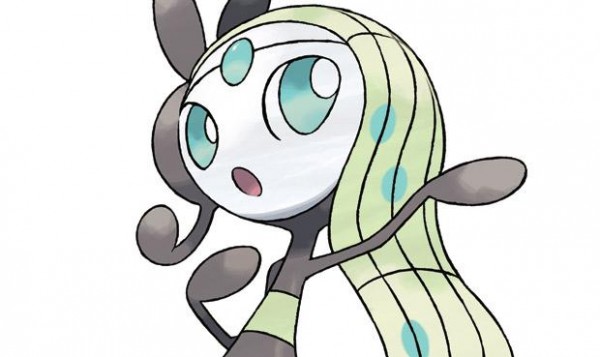 Pokemon fans down under will be happy to know that a new distribution event is headed their way. Starting March 4th, the Forme-changing Melody Pokémon Meloetta will be available via download from specific retailers, available to all who own a copy of Pokemon Black/White or Black 2/White 2.
So what does Meloetta have to offer?
Striking a chord between its two distinct Formes, Meloetta hits all the right notes in battle. Meloetta fights as a Normal- and Psychic-type Pokémon in its Aria Forme. Though Aria Forme is powerful in its own right, Meloetta can change mid-battle to its Pirouette Forme, taking on new strengths and weaknesses as it becomes a Normal- and Fighting-type Pokémon. Meloetta is the first Pokémon able to change its Forme and type during battle using a specific move, and its Pirouette Forme is the only Pokémon with a Normal- and Fighting-type combination.
You can find Meloetta at selected EB Games and Target stores in Australia, and selected JB Hi-Fi stores in New Zealand, from March 4th until April 19th, so mark your calenders and get ready to add another notch to that Pokedex. Requirements for this event can be found below, and you can find a list of participating locations here.
To receive Aria Forme Meloetta during the distribution time period, fans will need the following:
• A Nintendo 3DS or Nintendo DS system
• A copy of the Pokémon Black 2, Pokémon White 2, Pokémon Black, or Pokémon White game
• The Pokédex within the game
• No more than 11 Wonder Cards in their possession