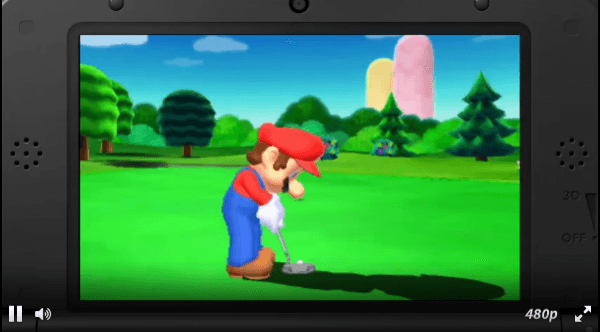 During a Nintendo Direct presentation, with a heavy focus on Luigi, Mario Golf: World Tour was announced for the 3DS!
The game will be developed by Camelot, who are known for their numerous Mario based sports titles, including the original Mario Golf on the Nintendo 64 and Gameboy Colour in 1999, all the way up to the recent Mario Tennis Open, also for the 3DS.
Satoru Iwata promises the appearance of many favourite Nintendo characters, with Donkey Kong, Bowser, Wario and Waluigi. Mario and Luigi were the only characters shown as being playable at this point. It will be released in Summer of 2013.
Stay tuned to Capsule Computers for more details!