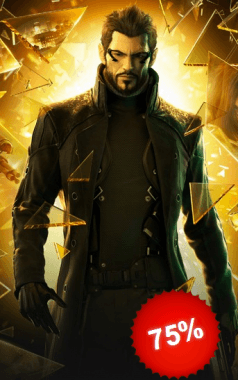 Since I'm trapped inside with a giant snowstorm outside, lets celebrate the event with more cheap games. After all, what are we supposed to do besides shovel, drink a hot beverage, and sit and twiddle our thumbs?
Steam's Weekend Sale is taking two major titles for 50% off each. First off, Counter Strike: Global Offensive on sale to celebrate the launch of Steam Workshop. The game is a reboot of the classic game, rebalanced and tweaked for the modern day while maintaining all the classic features that makes Counter Strike unique. If you've never played Counter Strike, "I'd suggest giving the game a try. those who are looking for a little time for some reminiscing about Counter Strike will also enjoy Global Offensive. Steam Workshop provides a slew of user created maps to provide endless variations for game play. Borderlands 2  is also on sale. Unfortunately it is only the base game, so those looking for a cheap Season Pass will have to go elsewhere. Borderlands 2 was easily a major contender for Game of the Year in 2012, so if you don't already own the game, I highly recommend picking up the game. Check out our review of Borderlands 2 here.
Greenman Gaming is having my favourite kind of weekend sale. A weekend full of free games! Greenman Gaming has four games for free on their Capsule downloader service. All you need to do is sign up with the Playfire service and link your GMG account to Greenman Gaming. Today, the pixel shooter Zombies is free. Saturday will be Ninja Blade, Sunday will be Unstoppable Gorg, and Monday will have Superstar V8 Next Challenge. Find out more about the free game deal here. Tons of indie games are on sale at GMG this week. One of the best is Uplink on sale for 80% off. For the price of a coffee, Uplink will provide you hours of a not really accurate but still incredibly fun hacking sim. Greenman Gaming also has a several new titles including many pre orders for 25% off with a special code. Preorders to note include Aliens: Colonial Marines, Omerta: City of Gangersters, and Dead Island: Riptide. Check out the whole list of games here.
Amazon has a four pack of Payday: The Heist for the price of one. If you can wrangle up three friends, that's 75%  for each of you. Payday: The Heist may not have the same level of polish as Left 4 Dead, but its still a fantastic co-op shooter. If you've wanted to play Left 4 Dead but are too terrified of zombies, check out Payday: The Heist.
Gamefly has Dragon Age II for 75% off. It wasn't the best follow up to Dragon Age: Origins, but if you've been eyeing the game, $4.99 USD isn't a bad price at all. Check out our review of Dragon Age II here.
GamersGate has the Deus Ex series at 75% off. I highly recommend the original Deus Ex. It's a classic game like Half Life and Doom that started the whole RPG/FPS thing. Deus Ex: Human Revolution is also extremely good. Not quite the same level as the first, but still a fantastic game worth a purchase. If you buy Human Revolution, you absolutely must purchase The Missing Link DLC with it. The boss battles was considered the weak link in Human Revolution as it was farmed out to another developer. The original team handled The Missing Link top to bottom and the quality reflects it. Check out our review of Deus Ex: The Human Revolution here.
Get Games has a huge sale on Warner Bros. games. The whole FEAR series, the Lego games, and the Batman Arkham series of games are all up to 75% off. I highly recommend Batman Arkham Asylum and Arkham City. I have had hours upon hours of fun with both games and I will admit I'm not even a comic book fan. Check out our review of Batman Arkham City here.