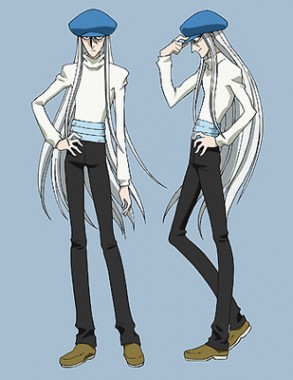 In an article on Mantan Web it was confirmed that legendary voice actor Shuuichi Ikeda, known for his performance as Char Aznable in the Gundam series, will portray the role of Kite in the Hunter x Hunter anime series.
Kite is a contract hunter who was trained by none other than Gon Freecss' father Ging. When Gon was a young child he was attacked in the woods by an animal, Kite slayed the beast saving Gon's life. He then told Gon about his father Ging and thus inspired Gon's dream to become a hunter.
Interestingly enough much like their onscreen counterparts Shuuichi Ikeda and Megumi Han (voice of Gon) have a mentor-student relationship. Upon the premiere of the Hunter x Hunter anime series, Ikeda send Han a letter thanking her for bringing back memories of his debut. Since sending the letter Ikeda has become a mentor to Han giving her advice as well as praise for her work on Hunter x Hunter.
Megumi Han herself has since went on to state that Ikeda is like a second father to her and is very grateful for him to play a similar role in the anime series as he does for her in real life. To make it even more interesting, Megumi Han's mother Keiko Han who plays Aunt Mito in Hunter x Hunter portrayed the character Lalah in Gundam who is the love interest of Ikeda's character Char.
Kite is undoubtedly one of the most important characters in the Hunter x Hunter series and is set to debut on April 21st along with the beginning of the Chimera Ant arc.
What do you think of Ikeda voicing Kite? Do you think it is a good choice? Let us know in the comments section below.