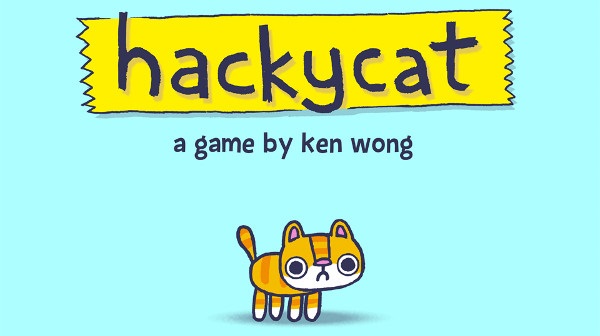 Hackycat may sound like an unjustifiably violent game that targets one of the cutest animals known to man but you should know that if you don't kick these cats, they explode. So in the end, it is the lesser of two evils. Anyways, Hackycat is a new game for iOS devices developed by Ken Wong, the famed Art Director for Alice: Madness Returns. Ken has managed to meld the morbid and the cute yet again. This time the game features a lo-fi hand drawn cartoon style that brings to life numerous characters for you to kick or kick cats at.
As a cute score-attack juggler for your iOS device, Hackycat sets a fast pace to keep you on your toes as you punt your way to top, unlocking heaps of cool goodies on your way. Ken Wong hasn't just confined himself to the art, he's gone all out, branching off into programming and design for this project.
The game, which can be bought here, costs only $0.99 on the app store and is a much needed source of stress relief. They even have a hipster cat which I personally can't wait to kick the skin off of.