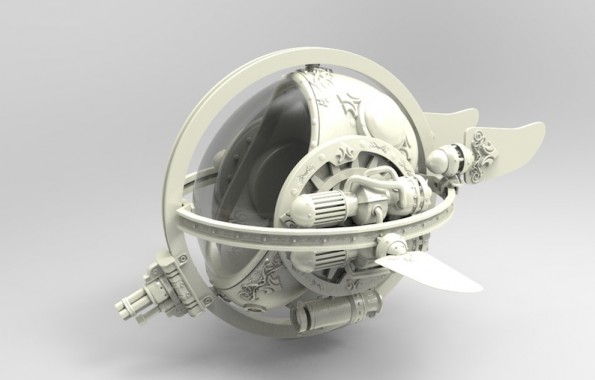 Ironsun Studios today announced that it will be crowd funding it's title: Fathom. Fathom is a 2.5d action adventure game set in a neo-gothic undersea world with a nice steampunk vibe to it. The game will combine puzzle elements into its adventure along with some combat.
What's looking great about this game is that its design is quite unique. If I had to compare this game to anything, it'd be the Archimedean/Aquanox series, but that's only because of the underwater setting. The unique designs on the underwater world and the submarines themselves are quite great and I'm really enjoying the aesthetics of what we've seen so far.
Fathom is on Kickstarter until March 29. The developers hope to raise £120,000.00. Also be sure to check out the official site for more info.