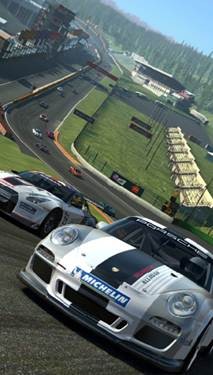 EA launched the World Series of Poker on Facebook this week. The game was previously only available for iOS and Android tablets. Players from all three platforms will be able to play together as they pursue virtual World Series of Poker rings and bracelets. The game has exclusive VIP rooms and Pro statuses to earn. The game is accessible to all skill levels and interact with friends and family with the social functions. Check out World Series of Poker on Facebook here.
A new Scrabble app has hit the Android platform on the Google Play and Amazon App Store. The new app has supposed for over 50 devices, including both phones and tablets. The graphics engine has been upgraded to provide smoother game play and an in game messaging system has been added.
Finally, a new teaser trailer has been released for Real Racing 3. The hyper realistic racing game has been released in Australia and will be released worldwide on February 28th on iTunes, Google Play, and Amazon App Store. Check out our review here.