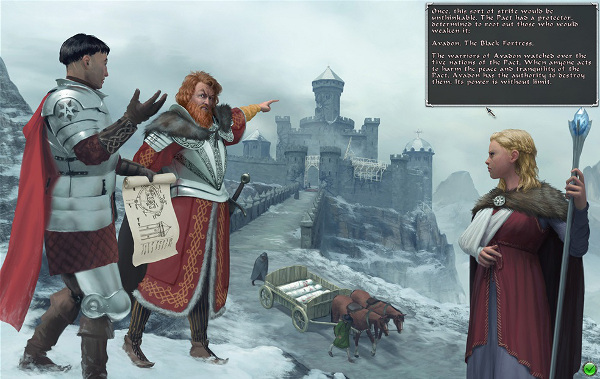 Spiderweb Software Inc's nostalgic RPG throwback 'Avadon' is getting a sequel. Text heavy and rich in strategy 'Avadon 2: The Corruption' asks you to again protect the interests within Avadon, the Black Fortress.
This is the second game in what is set to be an epic trilogy of conspiracy, civil war, brutal barbarian raids and civic madness. Having come from power, your word being law and the resources of the land at your disposal, you lose everything in a civil war that stinks of something deeper and malevolent at its root. It is your duty to reunite your people under the common cause in devotion to Avadon.
Reminiscent of Diablo's past, there's a lot of dungeon crawling, loot grabbing and reading large blocks of text. If this title is anything like the first, you absolutely will not be able to dismiss the deep lore you will encounter as you crawl. You probably will not want to either, as the universe within Avadon is as intriguing as it is intricate.
There will be artefacts and spells aplenty to collect. The fate of Avadon is in your hands in more ways than one, as multiple story lines are available depending on how you choose to act.
Keep an eye out for Spiderweb Software or check in right here to keep up to date with progress on Avadon 2.