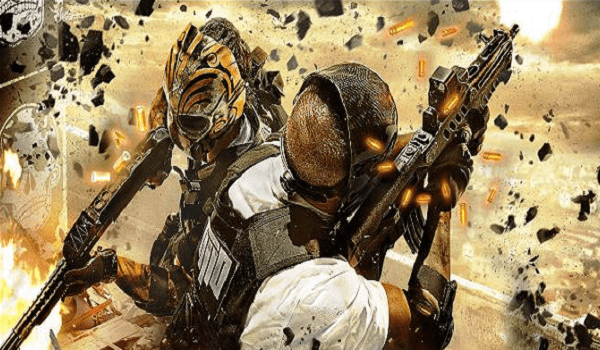 A new trailer for the latest Army of Two is out and this coupled along with previous examples of the game make the title look, dare I say it… decent?
The previous two games in the series were met with a mixed reaction from both fans and critics alike but with the new direction from developers Visceral Games, who are best known for their work on the critically acclaimed Dead Space series, EA is hoping that will all change in favour of some quality action. Army of Two: The Devil's Cartel follows the story of Alpha and Bravo, two Trans World Operations (T.W.O.) operatives tasked with bringing down a ring of drug dealers and warlords in the hope of stabilising a divided Mexico. How do they accomplish this you may ask? Well, they go in and blow stuff up.
Although not widely considered a critical or commercial success, Army of Two has never failed to provide some great fun and havoc for two players to team up in, boasting split-screen (which will continue to feature in this title), online and LAN for some true "Bro" moments.
Army of Two: The Devil's Cartel will explode on to store shelves on March 26th for North America and the 29th for Europe; look out for it on the Xbox 360 and Playstation 3.