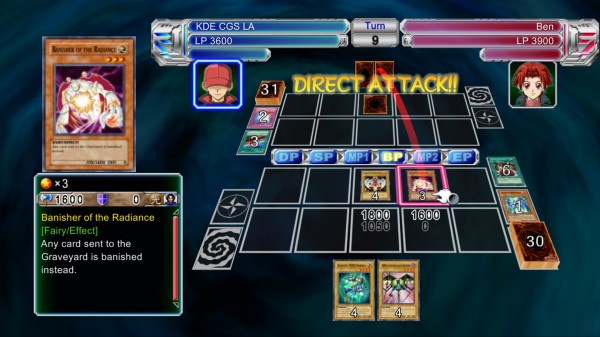 Yu-Gi-Oh! fans may remember Yu-Gi-Oh! 5D's Decade Duels when it came out back in 2010 for the XBLA, but may have been a little disappointed that it never quite made it to the PSN.  That is about to change however as a new version is going to be released as Yu-Gi-Oh! 5D's Decade Duels Plus, which will be available on both XBLA and PSN.  Even more, those that purchased the original Decade Duels on XBLA, will be able to download Decade Duels Plus free of charge.
The game includes over 2000 playable cards, from the Classic, GX, and 5D's decks, but will also have hundreds more cards available for purchase on both systems.  Modes of play range from Quick Match, Rank Match, or Custom Match, with a wide range of rules to choose from and allow players to engage in up to four-player Tag Duels.  Players looking to get more into that game can also communicate through voice or text chat to message or hear from their opponent or teammate.  Not to mention the Online Leader Boards to see how players match up against each other worldwide.
Rated E10+ Yu-Gi-Oh! 5D's Decade Duels Plus will be available for $9.99 on PSN or 800 MS Points on XBLA.  Click on the screenshots of the game in the gallery below for a better look at what the game has to offer.