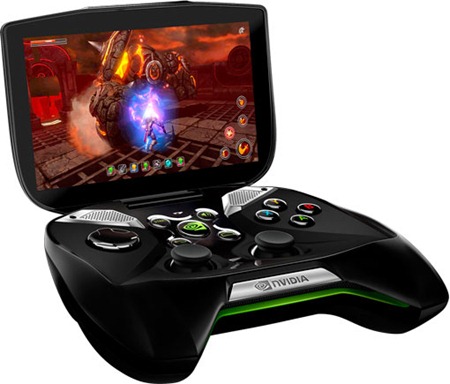 Nvidia just announced that they will be entering the handheld market with their console called The Shield. A variety of industry figure-heads have weighed in on the new handheld console, among the commentators were the top dogs of Ubisoft and Epic Games, both of whom expressed excitement and interest over the machine.
Ubisoft CEO Yves Guillemot sees great potential in the handheld:
"Ubisoft is always excited about new hardware developments, and Shield promises to bring both mobile and PC gamers a great new gaming experience. Seeing the PC version of Assassin's Creed III run on the device is a great example of this, and further strengthens Ubisoft's long-standing relationship with Nvidia."
Co-founder of Epic Games Mark Rein talked up the tech side of the console:
"With Shield, Nvidia brings an uncompromising, high-performance console experience to mobile devices. Amazing games including Real Boxing and Hawken, which utilize the latest Unreal Engine technology, look fantastic on Project Shield. This is just the beginning, and we're truly excited to see what more Unreal Engine developers will do with so much horsepower in such a compact gaming device."
It goes without saying that the specs of this handheld are impressive, but does that matter much at the end of the day? What do you think of the Nvidia Shield? Is there reason to be excited? Let us know in the comments section below.